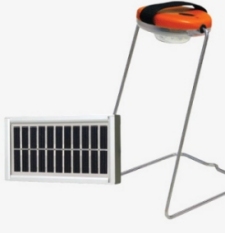 Solar Torch
The solar torch is the smallest light we provide, but also very powerful. It is very portable, perfect for carrying on dark nights, checking on livestock or using around the house at night. It is also very useful for cooking, reading or writing, its powerful LED gives a very bright reading light.
It comes with a panel, framed in sturdy plastic, optimal for traveling people and nomads.
It is light, but yet robust to bumps and scratches, is easy to operate  and can be slipped into any pocket or bag or simply carried.
This solar torch is a handy little light, which is very portable, but still gives enough light to do all mobile tasks, while also providing good spot light for reading and writing.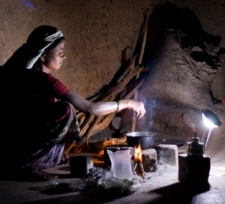 It can be held, stood or hung.
· Small, but handy
· Ideal for traveling
· Robust plastic coating around lamp and panel
· Very bright single LED, 50 –80 lumen
· Set consisting of panel with cable, lamp and rechargeable batteries, as well as instruction leaflet
Donate One Now – 10 Euro Donates one Torch